STEP 1
Please watch this video on how to join a Zoom meeting:
STEP 2
You need to view your video layout in Gallery View. When using Gallery View, you will be able to see all participants at a time. Click Gallery View in the upper right corner of your Zoom window to enter Gallery View.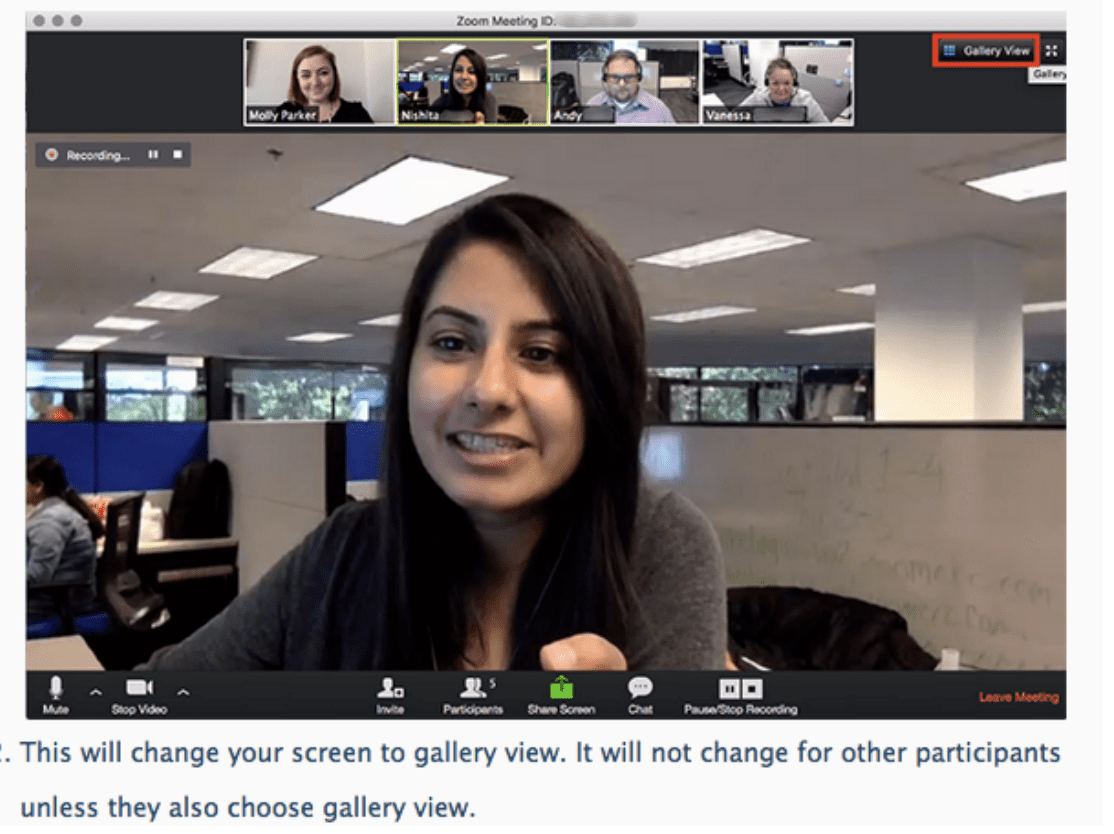 STEP 3
To switch from Active Speaker view, tap Switch to Gallery View in the upper left corner of the Zoom window. If you do not see the controls, tap your screen to get them to appear.