ABOUT ME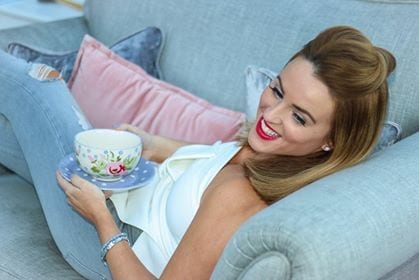 I have been able to connect with spirit since I was a child. My parents would often find me "chatting" to the lady that used to live in our house.
I would play with my spirit friends in my room and wasn't aware nobody else could see or hear them.
Unfortunately as I grew older the filters of life stepped in the way and I ignored the spirit world. I embarked on a "normal" path and soon realised I was meant for greater things.
After spending years training in spiritual churches, reading books, attending psychic events. I started to read for individuals and was met with shocked faces.
I spent years hiding my gift through fear of how I would be accepted by society and plagued by self doubt. I finally plucked up the courage to share my gift publicly in 2017.
Since October 2017, I have hosted live audience events, been featured in a number one best selling book, magazines, have read for celebrities, featured in the newspaper, have clients globally and have created bespoke spiritual business coaching packages.
I often get asked how do I live a normal life? Do spirit talk to me all the time? I have learned to control my gift and use various methods and techniques to close off and take time out for day to day life.
I'm a mom to three girls and have my gorgeous hubby Mr H, I love to shop, socialise and visit the gym.
​
I come with a good heart and geuninely want to bring peace and love to the world. If any of my work helps just one person this fills me with love and joy.
Katie
xxxxxxx