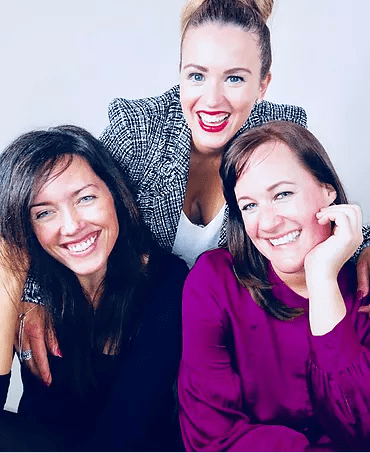 Law of Attraction & Manifesting Coach, Sarah Morgan
​
Spiritual Psychic Medium, Katie Helliwell and Healer
​
& Source Energy Guide, Olivia Ocana
​
​Invite you to their debut online event…
Get Passionate
Sarah, Katie and Olivia are coming together as a completely unique collaboration, for a extraordinary exclusive online event on Tuesday 13 March at 8pm GMT.
​
In 2017, all three women finally listened to their inner voices and let the universe guide them towards their soul purposes. Now, having already helped thousands globally in a few short months, they are joining forces as The Guided 3.
Each formerly from the corporate world, Sarah, Katie and Olivia, individually and now also collectively, are focused on helping millions to live on purpose, from a place of alignment, joy and passion.
​
The Guided 3 are delighted to invite you to their very first online event!
Witness all three women, for the very first time, publicly combing their powerful, life shifting skills. Together they are a force to be reckoned with.
During the private 90 minute event you will experience first hand the collective power and passion of the Guided 3, as they help you to unlock your very own power and passion, too.
​
The event will be broken down into exciting, high energy segments:
1) Olivia – Source Energy Guide – will open the event, leading with her extraordinary, brand new guided healing called 'Volcano', to help you to unleash your own inner energy of passion. You will be able to then use tool again and again so that you can feel into this strong energy daily.
2) Sarah – Manifesting & Law of Attraction Coach – will follow, giving you tools that she has only so far coached to a very few, to help you to connect with what you are really passionate about and what truly sets your soul completely and utterly on fire. She will also perform an expansive meditation to get you into pure, powerful manifesting flow.
​
3) Katie – Spiritual Psychic Medium – will then work with Spirit and guide you through why your higher purpose is not only where your passion resides, but also why it is imperative for your own happiness, the good of everyone else, and also for the universe's ultimate expansion.
​
These three sessions alone with kit you out with incredible tools to take forward into the rest of your life, but there is also more…..!
​
The second half of the 90 minute event will consist of the Guided 3 working collaboratively with 6 lucky guests, to help guide and coach them through stepping into a life bursting with passion, joy and fulfillment – now!
​
Furthermore, following the event, every guest will be given a recording to keep for life and to refer back to.
​
So, are you ready to get passionate?
​
Register below! Tickets are £50. As places are limited and we envision selling out quickly, we strongly encourage you to book sooner rather than later!
​
​
​
​
​
​
​
​
​
​
​
​
​
​
​
​
​
​
​
​
​
​
​
About Katie
​
Katie has been able to connect with Spirit since she was a child and she brings a fresh and modern energy to the psychic medium world. Katie's very special gift has seen her booked out with wait lists, featured in a book and hosting her first on stage event – all in the space of 4 months.
​​​​​
​​
"I had my first reading last night with Katie, we didn't know each other before hand and I wasn't sure what to expect but oh my! Details that there is no way she could know. The best part was how I was left feeling, Katie you have such a gentle, honest way it's no wonder the spirits want to share their knowledge via you. Feeling positive, happy and excited for what is to come. (even though I have no idea on the 'how it will happen' I'm letting that be..!).
Thank you Katie you have a very special gift "
​
Melanie UK
"I had a reading with Katie a couple of days ago and I had to share it with you all. Katie Helliwell is AMAZING. She instantly put me at ease and it was like talking to an old friend. It was a beautiful process. The things Katie said could only have been given to her from spirit. It was very reassuring and exactly what I needed at this time in my life. I will be forever thankful. If you are thinking about having a reading, DO IT! You won't regret it. Thank you so much Katie."
​
Angela UK
"Had the most amazing spiritual reading via zoom tonight with Katie Helliwell…WOW! Incredibly accurate, insightful and reassuring. It gave me the clarity I needed – Thank you Katie, you're fabulous with a very special gift. I would definitely recommend booking a reading with Katie!"
​
Sarah UK
​
​
About Sarah
As a global Law of Attraction and Manifesting Coach, Sarah brings manifesting mindset mastery to the table. She has manifested a life full of passion, abundance and fulfillment and now it is her mission and passion to help millions globally to achieve the same.
masteringtheartofmanifesting.com
​
"What to say about Sarah? She has literally changed my life in every single way. I will never be able to put into words how grateful I am. I am now so excited for my future, I am living my dreams every day. It all started with Sarah. Thank you. Thank you. Thank you."
​
A Hill
​"Sarah is a true inspiration. My life has completely turned around – I am attracting money in different forms, I have more confidence, I am working with my true passion in life and feel and can see a more positive present and future! I am truly in love with my life!"
​S Taylor
​​​
"I LOVE LOVE LOVE Sarah! The Universe brought us together because I'm in the U.S. She has helped me get in alignment with what I truly want and feeling it NOW! She offers so many valuable tools. She also is the real deal. She is authentic and transparent yet very very inspiring. Thank you Sarah!"
C Welna
​
​
About Olivia
​
Healing for Olivia isn't about channeling healing through to people, but is about connecting you to your own healing energy and therefore healing yourself from the inside out. The ability Olivia has is to amplify your own connection and is able to help guide your energy. How that happens? That is the gift…but it works and so many people have experienced this connection and then gone on to experience a Guided Healing that truly provides a physical shift and change within them.
facebook.com/groups/guidedhealingzone
​
"Olivia's amazing and unique healing gift is totally life changing! Olivia's guided Healing Meditations and Visualizations are so powerful but at the same time calming and relaxing! These meditations are literally changing my life! I have released emotional blockages in so many areas that have been holding me back for years. I feel energized and so excited about my life! The healing energy flowing through Olivia is transforming me emotionally, spiritually and physically! You are truly beautiful and inspiring, Olivia! Thank you for this ongoing awesome experience of healing!"
​
Cherry S
"Dear Olivia. I wish to express my sincere thanks. Through your Healathon on Facebook, to be able to offer me the piece that was missing. That oh so important piece, my foundation stone, my rock – my self love.
I was enjoying and feeling the strength of Cell Well and Energy Unblock but Love Bomb, hmm, not so. What's happening here then? Ok I'm going to have a second helping ( and a third….) And I played Love Bomb as a meditation. I played Love Bomb whilst I was washing my pots and pans. I played Love Bomb as I prepared my evening meal. Do you know what happened? That little whisper changed into a knowing, loud, ROAR! I wanted to shout it from the rooftops – I LOVE YOU!!!
​
Oh my goodness, to sit in a place of love. To be a witness and a beacon of love. Tangible results. Almost a breathless feeling. A feeling of anticipation. A feeling of excitement. A feeling, anything is possible.
And now I find myself laughing, spontaneously, enjoying my day, taking it all in my stride. Yay for self love, and a very big yay for Love Bomb. Warm hugs, wide smiles and super grateful thanks. xx"
​
Veronica R
​
​
​
​
​
​
​
>>CLICK HERE TO BUY YOUR TICKET!<<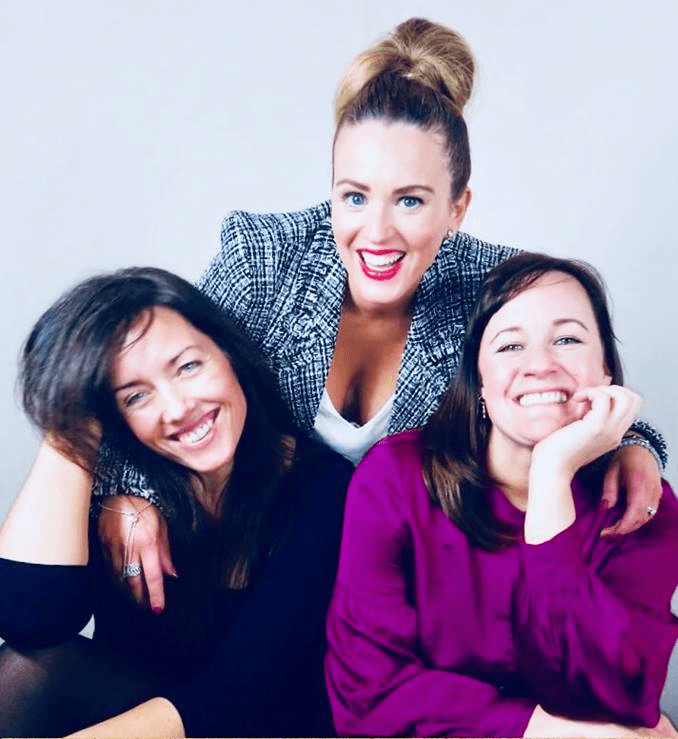 >>CLICK HERE TO BUY YOUR TICKET!<<