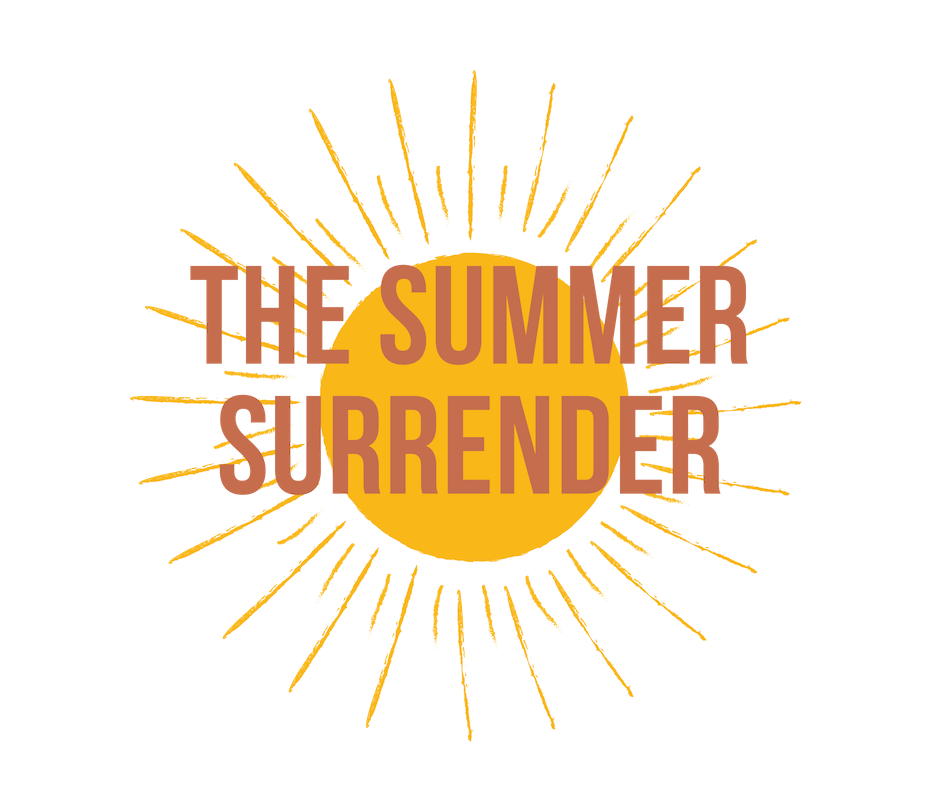 OPEN UP TO THE MAGIC
 July & August 2019
The Secret Is In The Surrendering
Having worked with thousands of clients globally, we know that everything becomes easy when you let go and hand things over to Spirit and the Universe.
Once you know how to surrender, the magic literally opens up!
So often though we are asked HOW to surrender, what it feels like, when to know and trust that non-physical is working divinely for you. And so it's precisely this that we want to help you to master because once you have, everything changes!
When you drop the struggle, when you allow all of the incredible, infinitely intelligent guidance that is at your very fingertips to come through, you will experience life in a whole new way!
Throughout Summer Surrender we are so excited to blend our insight and knowledge to bring you weekly doses of powerful insights, tips, tools and practices to take your connection with Universe and Spirit to a whole new level!
This 8 weeks will load you up with powerful Spirit and Law of Attraction tools that will help you to free up your time, make your life more flowy, bring you a greater sense of happiness and attract all that you desire.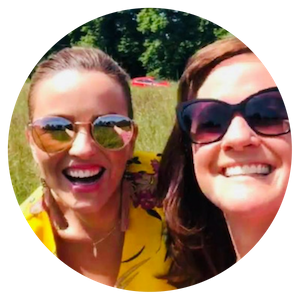 Sarah is known for manifesting best when she is totally surrendered doing what makes her heart utterly sing. On her spa days, money and clients flow in.  She is also the queen of outsourcing – again to leverage her Universal surrender.
Katie whose life perhaps couldn't be more opposite, is a busy mum of three! However she also leverages the unparalled vibration of surrender to the max in different ways. The proof is in the pudding again for her too, as her life and business continue to soar.
Sarah only works 4 days a week and usually only in the mornings – intentionally so she remains an open channel to receive.
Katie's schedule is much busier but she always ensures that she squeezes time in where she can to open up to Spirit and the Universe as she knows this is where the ease lay.
We both adopt and leverage this magic in different ways and this 8 week focus will see us powerfully combine the best of all that we know – no matter your schedule.
Whether your summer looks full of relaxation and sun (more like Sarah's!), or whether you're busy with children off of school (like Katie's!), The Summer Surrender is for everyone.
The Summer Surrender is for everyone
As a part of the Summer Surrender focus you will be given access to an exclusive and private facebook group where each week we will take you through three quick, easy and simple ways to connect more deeply to the incredible world of non-physical, including:

Top tips on how to meditate

Powerful practices from Sarah and Katie, individually and combined to help you connect to Spirit and the Universe

Easy tools to start clearing the mind

Tips on how to find your happy place

Guidance on how to understand spiritual signs

Insight on the power and leverage of inspired action

Tutorials on writing to your guardian angels and spirit guides

Quick and easy ways to short-cut yourself into powerful manifesting flow

Guidance on how to tap into the Universe

How to open up and heighten your connection to your Higher Self

Ways to summon the manifesting magic to you


Insight on the power and leverage of inspired action

This 8 week series is all about simplicity, ease and grace and the sessions will be short but powerful, so you can watch them totally in your own time and around your commitments.
Surrender is your super power!
It's meant to be easy but instead so many of us rush around day to day, actioning from our heads rather than our hearts.
We are living in a culture of hard work, grinding, planning and effort and the vast majority are missing out on the energetic powers that lie at their very fingertips!
Both formerly from busy, stressful corporate worlds, we know this feeling so well. But now in our lives we choose to work with LOA and Spirit daily. It's delicious, magical and extraordinarily powerful.
Spirit and the Universe are here to help and guide you, to show you the easiest and fastest way to all of your desires. They are your biggest cheerleaders and they love you unconditionally.
And, more than anything, when you open yourself up to them, they will pave the way and bring you divine guidance, making things easy and doing doing the heavy lifting for you!
Now we know what we know, now we understand the easy way, we will never, ever go back. And now it's your time to make this life transforming shift, too.
Are you ready to surrender and shine bright this summer?
If so please select your preferred payment option below and then follow the link that will give you access to the facebook group where all of the magic will unfold and where we will welcome you with so much love.
 IMPORTANT: After you have made your payment you will be taken to another screen containing the access link to the exclusive Summer Surrender facebook group – please look out for this and ensure that you join this group, because this is where all the summer magic will take place!

We love you and we cannot wait to begin!