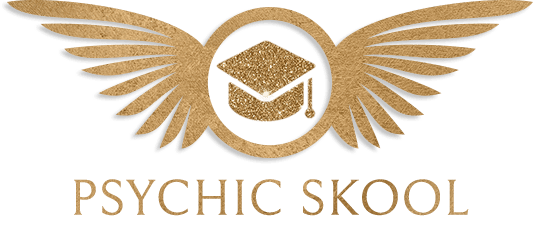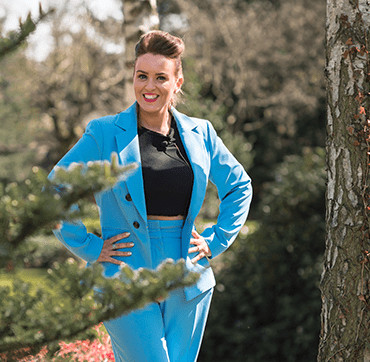 Hey there lovelies,
Welcome to Psychic Skool! If you have found your way to this page you will no doubt be wondering if the exhaustion you're feeling, unusual dreams, strange goings on in the house, thinking of someone and then they call you are all coincidences or if in fact you have a spiritual gift.
Every single person that reaches out to me to discuss their psychic abilities starts with "You're going to think I'm crazy but…"
I'm here to tell you you're not crazy, what you have experienced is spirit trying to communicate with you and first things first we need to get you protecting your energy (from humans not spirit) and identify your psychic niche.
Lets start you off on Level 1….

Zone me out
In level 1 we will take you through the importance of meditation, the calmer the mind the easier is to understand the messages and communication from spirit.

Psychic Niche
We identify your psychic niche – where is your gift the strongest, we learn to focus on this speciality to open up the other communication areas.

Spiritual armour
Protection is the most important skill in psychic development, light workers are natural empaths and its imperative we have you protected and not soaking up the energy of everyone around you.

energetic objects
Did you know all items carry energy? We learn how to understand this energy and how we can use these items in readings.

fine tune me
At first everything can feel a bit mixed up, the messages can be all over the place and hard to interpret. Understanding how to strengthen your connection will ensure you're guided and piecing everything together correctly.

reading time
You will get the opportunity to practise reading…eeek how exciting but equally terrifying, don't worry though I have got you.

Key Code
Lets understand your key code, which is how spirit communicate to you, images, symbols…I wish there was a directory that was standard across the board and you could just look everything up but your gift is beautifully unique and therefore their communication to you is also unique.

natural charges
How to recharge and ground yourself, it's so easy to get totally absorbed in the world of spirit, but it's important to go and be a human too.
This course is the leap your angels cannot wait for you to take! The moment I signed up they were as excited as I was.
Life is very busy so having a course that is flexible and focused really helps. You can take the sessions anywhere with you, I did on holiday or you can catch them on replay anytime you like.
My development has come on leaps and bounds. Katie brings such love, experience, passion and joy to each session I come away feeling so blessed and energised.
The course caters for all gift styles you will discover ones you never knew you had. The course provides you with tools for life As you will always have access to the materials and recordings.
Thank you Katie for sharing your lessons learned to enable others on their spiritual journey and for the amazing encouragement you bring. Xx
Megann
After a chance meeting with Katie at her Psychic Afternoon Tea Event I realised that I should embark upon trying to understand the strong feelings I have and have had for many years … this led me to Level 1 and then the fabulous Level 2 course … I'm not sure quite how to put into words just how ground breaking this has been for me … finally I have been able to make sense of so many things and now have the tools to develop further … Katie has obviously spent many years understanding her own gift and has such passion in her teaching to spread the knowledge, she is a beautiful … vibrant … fun … generous soul and her happy energy radiates. I would advise anyone who feels they have a gift to take part in this course … it is a gentle step by step way of understanding another beautiful side of life and is uncomplicated and very comforting … genuinely you won't look back
Elaine
When starting the course I thought I knew how to read but lacked structure with it. The course has taught me so much more and gave me the belief to continue with courage and compassion. I often struggle with my self esteem when it comes to this type of work as it often feels so intangible and I struggle without results but what Katie has shown is that the results are there and we are the helping hands in producing these results. Katie is positive and offers constant support and guidance and she's not afraid to be honest with you about it. I've loved it and will be sad when it's over
David
It means the world to me to bring these courses to you, I spent years wondering from spiritualist churches to crystal circles.
I never felt like I understood what was happening or why I had this gift. I would have given anything to have had someone hold my had and take me through the learning process.
I made a vow to spirit if the taught me and lead me to where I needed to go I would help others.
I am proud to say I am here honouring that vow.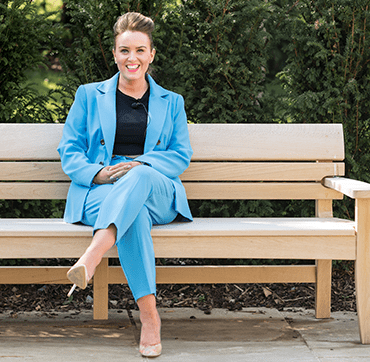 Frequently asked questions
How does it work?
When you sign up to the course you will be added to an online platform where you will have instant access to the bonus material. You will also be emailed a link to join the Facebook support group.
The pre-recorded – Training modules will be available on the following dates:
Module one: 2nd April
Module two: 6th April
LIVE stream Q&A – 8th April
Module three: 9th April
Module four: 13th April
Module five: 16th April
Module six: 20th April
LIVE stream Q&A – 22nd April
Module seven: 23rd April
Module eight: 27th April
Module nine: 30th April
How long will I have access for?
You will have access for life.
What else do I receive?
You will receive support and guidance in a private Facebook group.
What happens after the course has ended?
You will be able to leap onto level 2, please check out the information page on the website.
This is now closed and will re-open in October 2020