LIVE Audience Night – Worcester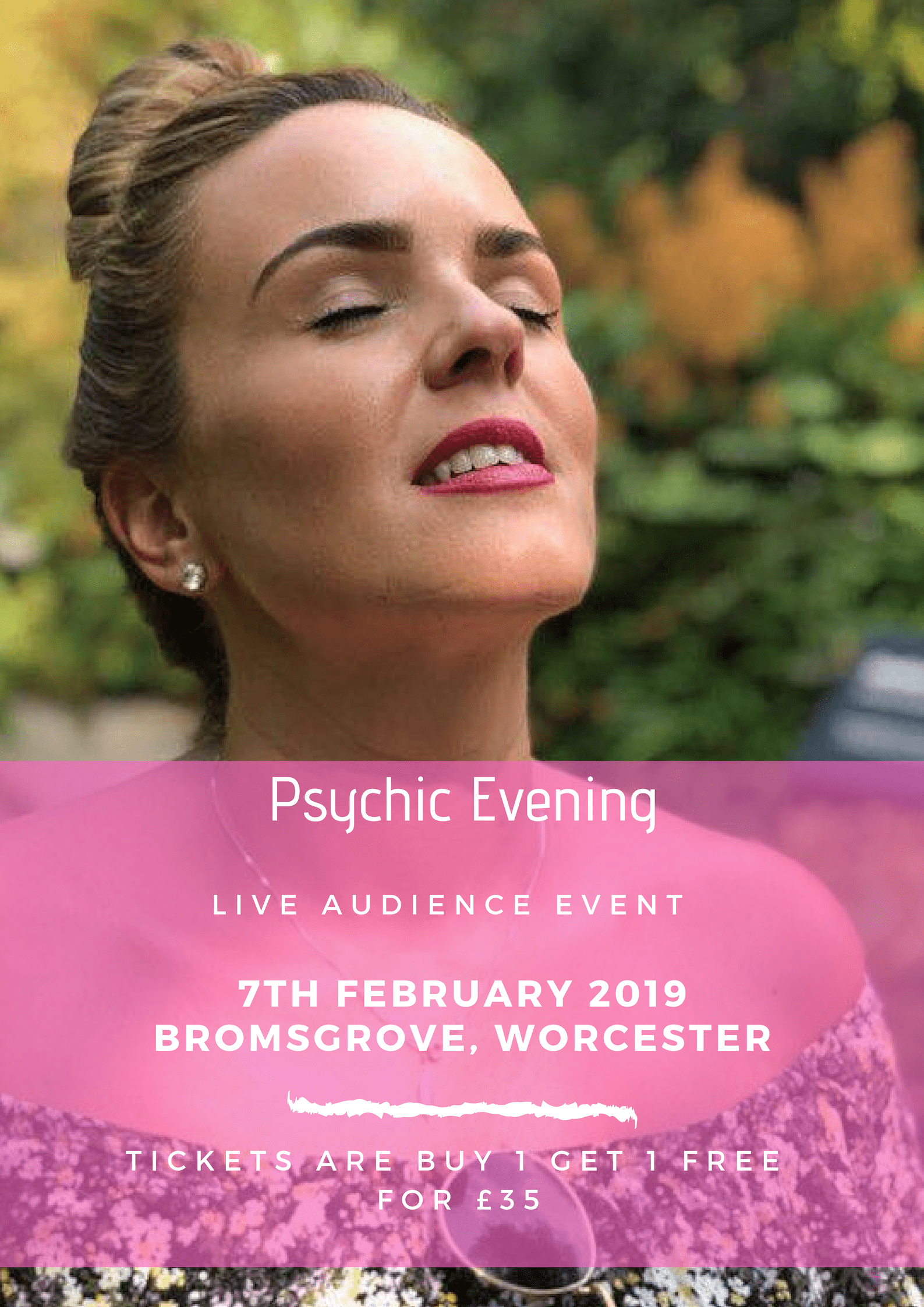 ​
I will be hosting a live audience evening in Bromsgrove, Worcester on 7th February 2019
​
The evening will be a beautiful spiritual event, I will be connecting with spirit and passing on any messages or guidance.
​
Please be assured there will be nothing scary or frightening, only love and the possibility for spirit to give you a message. I love to host live audiences and meet you all in person.
​
​
​
​
Please feel free to spread the word and invite your friends and family.
Tickets are buy 1 get one free for £35
​
Hope to see you all there
Big loves and hugs
xxxxx