16 Week Programme
January to May 2019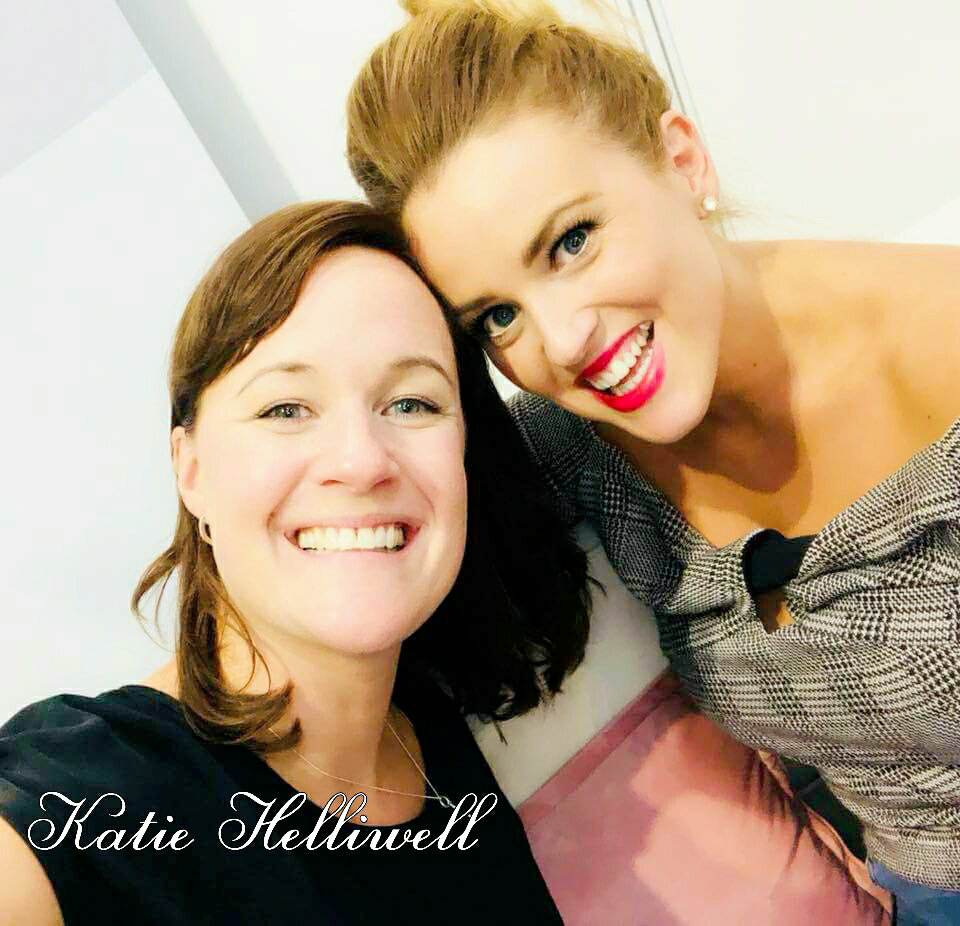 This programme is for you if
​
You have just discovered what your soul purpose and business calling is, and you are ready to launch it with immediate momentum
​
You are already running your dream soul business but you feel stuck and unsure how to elevate it to the next level
​
You are ready to quantum leap your expansion and income, with ease and grace
​
You are falling or have fallen out of love with what you do because up until now, it has felt like hard work and an uphill struggle
​
You are working around the clock and have lost sight of your original vision of freedom and flexibility
​
You are ready to end the efforting and soar with ease and grace!
In a powerful coaching collaboration unlike any other, global Law of Attraction Coach Sarah Morgan and much publicised Psychic Medium & Spiritual Coach Katie Helliwell, combined have 30 years of experience in PR, Marketing and business.
​
In such a short time both have launched and continue to grow hugely successful, impactful and purpose-filled businesses.
​
Formerly both from corporate worlds, Sarah and Katie found their soul callings in 2017 and have since built global online businesses that continue to soar.
​
Now they are coming together in their new Limitless in Business Academy, starting on Monday 28 January.
Are you ready to be limitless in business?
Waking up every day feeling passionate and excited to do what you absolutely love is everything. To be living out your calling and purpose, serving from a place of deep love and passion with the unparalleled powers of the Universe and Spirit – is what we want to ignite in you.
​
Sarah and I are no different to you. We are normal girls who got tired of the 9-5 grind and hamster wheel. Today that feels like light years behind us and we want to empower you to create the same freedom and passion in your dream soul businesses, too.
​
Both our businesses have flown in a very short amount of time and we undoubtedly attribute this to our daily, active embodiment and leverage of the powers of Law of Attraction and Spirit.
​
These two energy fields together are the rocket fuel for business that less than 5% of the global population taps in to.
BUT this is about to change. We are insatiably passionate about teaching you, and over time millions, how to create and enjoy the very same rapid and expansive success, without the stress, angst and struggle.
ARE YOU READY TO TAKE YOUR BUSINESS TO LIMITLESS HEIGHTS?
​
As well as mentoring from the gorgeous Sarah and myself, you will have the powers of the Universe and Spirit with you on this exciting new 4 month programme.
​
Katie's unique gift is very special and her guidance and insight into the spirit world beautifully compliments the life shifting Law of Attraction and mindset mastery that I coach.
​
Imagine how powerful you will be when you can get Law of Attraction to work for you and when you can get additional guidance and support from Spirit. Spirit and the Universe want you to receive and enjoy everything that you desire and to know that you can never desire too much.
​
We want to help you to truly step into limitless entrepreneurship with the support of both of us, the Universe and Spirit. Lean on all four of these pillars and watch your business and all areas of your life move like never before.
​
Everything is energy and when you know how to harness it, your business will expand and flow with unparalleled ease, momentum and speed.
This course is about taking inspired action, moving, playing and having lots of FUN!
​
Sarah will coach you on how to work with Law and Attraction – this is about the Universe doing the heavy lifting for you, so you have way more time and freedom (and energy!) to play, and Katie will help you to connect to guidance from Spirit to help you along your path, too.
​
WE BEGIN ON MONDAY 28 JANUARY
​
The 16 week programme will include 12 x 60 minute Facebook Live group trainings, in a private facebook group.
Throughout the Academy you will learn how to: ​​
​
Utilise Law of Attraction and weave it into all areas of your business so you magnetically attract success with ease

Scale out your business whilst avoiding overwhelm, allowing you to work less and earn more

Generate and host sales calls that you love, rather than dre

Become a magnet to attract clients that feed your soul and not the other way

Clean up your money mindset and energy alignment so that you can enjoy unlimited abundance flowing to you

Create an aligned business and vision on YOUR terms, so that you feel truly fulfilled and happy every day

Tune into Spirit guidance so you can always be sure you are on the right path and making the right decisions

Create passive income streams and get ready and aligned to receive BIG money

Handle objections, contrast and curve balls

Set and implement clear boundaries and non-negotiables for your business

Develop and master a continued money expansion mindset

Keep propelling your manifesting momentum and business to the next level

Protect yourself and your business

Set-up your business – simply and easily, including operational basics and essentials

How to make your content and marketing super powerful, without the expense and struggle

Get your message out there and circulating with your ideal client

Know when it is time to leap to move to the next level
We have both built our businesses exactly on our very own terms and with minimum expenditure – you don't need to hemorrhage money on social media, marketing and PR to earn 6 figures!
​
The Limitless in Business Academy will set you up with all of the tools that we have used to achieve our success, so that these become naturally ingrained in you. And it is not just your business that will move, you will become happier, calmer and other areas of your life will also excel, because everything we teach is holistic.
​
This is a hugely comprehensive programme, put together especially for those who are ready to leap and scale out their businesses, from a place of alignment, ease and flow.
​
​
​
​
​
​
​
​
The Investment
​
Upfront investment of £2,222 (before 10am 4th February 2019)
or
5 installments of £484
​
​
This is the only time this course will be run live.
In future it will be self study only.
​
At an investment of £3,333
​
But up until 10am 4th February you can access it this one and only time live and in real time with us for just

£2,222
Upfront payment of £2,2225 monthly payments of £484
Sarah and Katie are fantastic duo! They are compassionate, driven, knowledgable and generous and they complement each other perfectly. Sarah is guided by emotion and Katie is more strategic and together they help you identifiy your purpose, give you the tools to realise it and the support to enable you to persevere until your dream becomes a reality…all with the least resistance possible…thank you both of you! xxx
​
Nikki Clarke
I watched Sarah and Katie's lives back in April this year and was in awe. My gut was saying I needed to work with them but my ego was saying I can't afford it and this is too big for little me. After a few days I took a huge leap and decided I had to do it, I knew it was the right thing and I would find the money somehow. I can't realy put into words what working with these gorgeous ladies has done for me and I would never have imagined what it has done for my life. This has not only been life changing for my business but for me personally. I have learnt tools from spirit and LOA whihc is so powerful and I can already see it working. Tools that I will use for life . Since I started the course I have manifested more clients, more than half the money back that I spent on the course and had some amazing inspired action for my life and business. I will always be eternally grateful to these ladies for their amazing course, their love and support and their friendship. Love you ladies thanks sooooo much.
Laura Moss
I am amazed at how much I have managed to manifest in my life over the last 3 months. The leaps I have made have been huge! I went from having a very sporadic income; shifting money from one overdraft to another, just to get by….To manifesting more clients to work with than I had in the whole of last year. To publishing and launching my 1st ever book (which sold out at the launch party!) To hosting my very first public event for the book launch in a venue that I had been visualising and received at a whooping £1,000 discount! To manifesting a replica dress to the one on my book cover. To being invited to talk at events to share my story and my book. How did I manage to turn my energy around to create this dream? Of course I didn't do it alone. I've been working with Sarah Morgan and Katie Helliwell since the beginning of September in their 12 week Live Limitlessly Academy. And well what can I say, other than the evidence speaks for itself. If you would like to experience first hand some of their magic then I encourage you to check them out, if you knows it's time for you to get serious about becoming the next level you! PS a word of warning, you HAVE to be prepared to do the soul work but unlike homework, it's not hard or difficult!
​
Jane Jackson
​
Katie Helliwell
​
​Katie made the leap and followed her passion just over 18 months ago, in this short space of time she has…
​
Built a global following
Has over 11k followers
Featured in books
Featured in national magazines
Featured in the Daily Mail
Featured in the Sun online
Has many celebrity clients
Sold out online courses
Helped many develop psychic ability
Hosted live audience shows across the UK
Designed & created my own merchandise
Built an e-commerce platform
Have read for hundreds & hundreds of clients
Been interviewed on national radio
Has read for well-known celebrities
​
Katie hid her gift for many years for many reasons and didn't think it would ever be possible to earn a living from it. She like many chose the hard way and always had a feeling that something was missing and there was a bigger purpose to her life.
​
She is now changing how spiritualism is perceived in society and using her gift to coach others in their businesses. Katie says spirit can be bossy at times but always have our best interests at heart and is sharing spiritual tools to help others receive guidance and support.
Sarah Morgan
​
Sarah is a leading Law of Attraction and Manifesting coach, based in the UK.
Sarah coaches clients globally and has manifested, in just 20 months, her dream laptop lifestyle full of fulfillment, joy and abundance.
Sarah's expertise covers all areas of manifesting including limitless money, business success, abundance at happiness.
Her vision is to demystify the Law of Attraction and to help millions globally to master the art of manifesting and to live on purpose, from a place of alignment, joy and passion.
Having manifested her dream cottage, car, and business, as well as a 6 figure income, luxury travel and much, much more in the space of a few months, she teaches with huge love and the universe literally flows through her as she coaches.
​
Her powerful tools will short cut you into fast manifesting flow. What she teaches is not complex and, once you've mastered her tools, you'll have them for life and be able to pass them on to others.
​
​
​
​