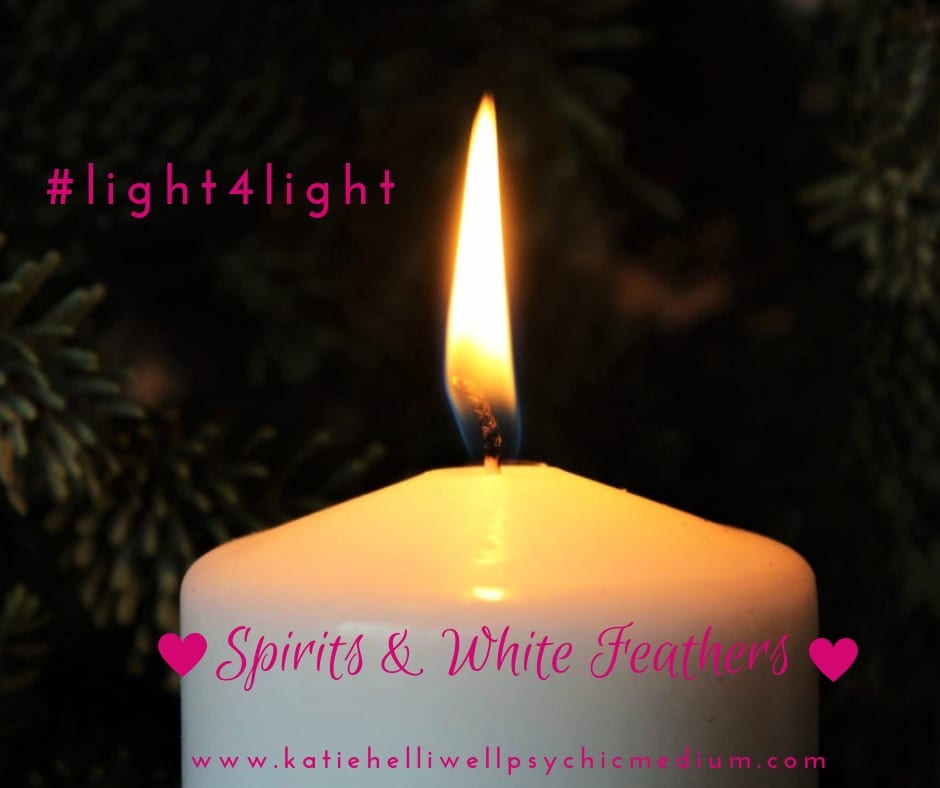 #light4light
Christmas day is filled with fun, love and laughter, however it can also be filled with sadness as we reflect on our loved ones that are no longer with us.
Our loved ones continue to watch over us and send love and support in every way they can.
Spirit have asked me to start a campaign called #light4light they would like you all to light a candle and pop it in the middle of your Christmas dinner table on the 25th December to remember those that are no longer with us. They would also like you to think of just one amusing memory about them.
Spirit know this will not relieve your pain or grief but it will increase the energy connection between your loved one and you to allow them to be there with you and enjoy the day.
We would love to see your candles, please use the #light4light on your social media posts to share the love with others.
Sending so much love to you all
Katie
XxX
​