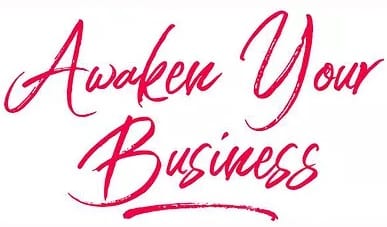 The 6 Month Mastermind
April to September 2018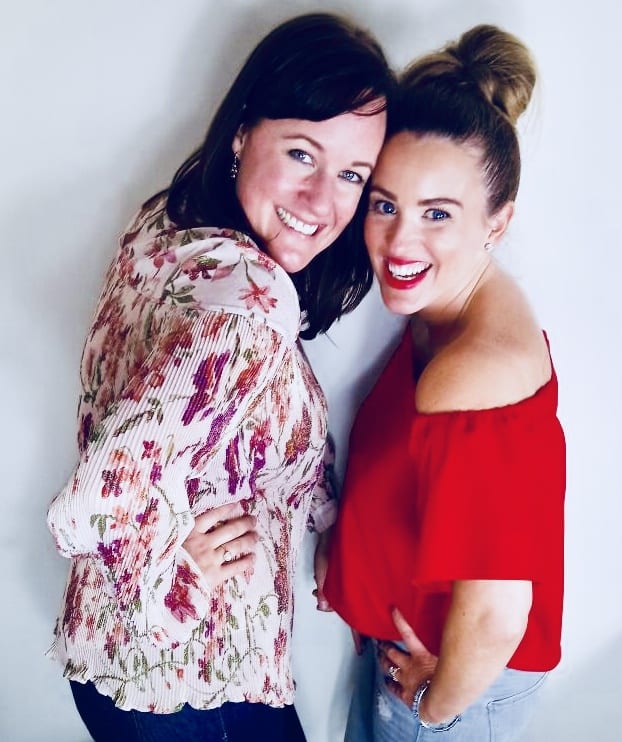 Psychic Medium & Spiritual Coach Katie Helliwell and Law of Attraction Coach Sarah Morgan, combined have 30 years of experience in PR, Marketing and business.
Formerly both from corporate worlds, both found their soul callings in 2017 and have since built global online businesses and ever expanding 6 figure incomes – all in just a few months.
​
Waking up every day feeling passionate and excited to do what they absolutely love, both Katie and Sarah are passionate about coaching others to achieve and enjoy the same rapid and expansive success, without the stress, angst and struggle.
​
This course is a delicious blend of energy and spirit work as well as strategy, created to give you all of the tools both women have implemented since day one of their businesses.
​
Following the huge success of the Awaken Your Soul programme, the 6 month Awaken Your Business Mastermind will be an intimate coaching programme for a very special few entrepreneurs who want to scale out their businesses – with ease. After all, all the business strategy in the world can be virtually pointless (as well as hugely hard work!) if you're out of alignment and flow.
SOLD OUTSecure my spot! Upfront payment of £5,475
This 6 month mastermind is for you is you are serious about, and wholly ready to become limitless with your business…
​
Following the huge success of Awaken Your Soul, helping people uncover their true soul callings and passions, myself and Sarah are now incredibly excited to launch our Awaken Your Business 6 month mastermind.
​
This is a hugely comprehensive and incredibly intimate programme, put together especially for those special few who are ready to leap and and scale out their businesses, from a place of alignment and flow.
This programme is for you if:
​
You have just discovered what your soul purpose and business calling is and you are ready to launch it with immediate momentum

You are already running your dream soul business but you feel stuck and unsure how to elevate it to the next level

You are ready to quantum leap your income

You are falling or have fallen out of love with what you do because up until now, it has felt like hard work and an uphill struggle

You are working around the clock and have lost sight of your original vision of freedom and flexibility

You are ready to end the efforting and soar with ease and grace!
​
We have both enjoyed huge success in a very short amount of time and we are passionate about helping others to do the same.
Sarah has built a six figure business in ten months and I started my business a few months after Sarah, and following suit. We both utterly love what we do and are grateful every single day to be so in love with our businesses, after both feeling stuck and unfulfilled in the corporate world for so many years.
​
We have both built our businesses exactly on our very own terms and with minimum expenditure – you don't need to hemorrhage money on social media, marketing and PR to earn 6 figures!
​
This mastermind will set you up with all of the tools that we have used to achieve our success, so that these become naturally ingrained in you. And it is not just your business that will move, you will become happier, calmer and other areas of your life will also excel, because everything we teach is holistic.
​
The format:
The closing date to register for this mastermind, availability dependent, is Monday 16 April 2018 and the first mastermind group session will commence on Tuesday 17 April
​
The programme will run with 3 x 90 minute masterminding zoom conference calls each month. These sessions will consist of group coaching during the first part of the call, followed by 121 tailored support and coaching during the second half
​
​
Throughout this mastermind you will learn how to: ​​
Create an aligned business and vision on YOUR terms, so that you feel truly fulfilled and happy every day
​
Clean up your money mindset and energy alignment so that you can enjoy unlimited abundance flowing to you
​
Create packages that you utterly love and that will bring you the financial prosperity that you truly deserve
​
Become a magnet to attract clients that feed your soul and that seek you out, not the other way around
​
Generate and host sales calls that you love, rather than dread
​
Scale out your business whilst avoiding overwhelm, allowing you to work less and earn more
​
Create passive income streams and get ready and aligned to receive BIG money
​
Handle objections, contrast and curve balls
​
Set and implement clear boundaries and non-negotiables for your business
​
Develop and master a continued money expansion mindset
​
Quantum leap so that you can keep propelling your manifesting momentum and business to the next level
​
Protect yourself and your business
​
Set-up your business – simply and easily, including operational basics and essentials
​
How to make your content and marketing super powerful, without the expense and struggle
​
Get your message out there and circulating with your ideal client
​
Know when it is time to leap to move to the next level
​
The Investment:
​
Full, upfront payment of £5,475
or
Deposit of £475, followed by 6 installments of £1,000
​
You will also get free access to the following bonuses:
​
A 6 month membership to Sarah's VIP Millionaire Manifesting group
Value £414
​
Beginners Manifesting Mastery
Value £500
​
Private 121 60 minute kick start session with Sarah and I
​Value £1000
​
30 minute psychic reading with me
​Value £60
​
Free access to my online events for the duration of the mastermind
​Value £150
​
​
​**** TOTAL VALUE in bonuses is £2,124 ****
​
PLUS in addition….
​
You will get unbelievably close support from the both of us throughout this programme and you will have access to both of our personal mobile numbers between the sessions
​
You will also be part of a private facebook group where you will be able to draw upon our support further, and also the support of your course peers
​
Either book a discovery call with us
or
Select your preferred payment option below, to immediately secure your place
​
​
​
​
​
​
​
​
​
Secure my spot! Deposit £475
​
Katie Helliwell
​
​Katie made the leap and followed her passion just a few short months ago and within weeks she had clients globally, she has received numerous testimonials and has already grown a large following.
​
Katie's very special gift has seen her booked out with wait lists until 2018 and she has already been sought out to feature in a book on inspirational mumpreneurs which will be available to purchase early next year.
​
Katie has been able to connect with spirit since she was a child and she brings a fresh and modern energy to the psychic medium world.​​
CLIENT LOVE:
​
I had my first reading last night with Katie, we didn't know each other before hand and I wasn't sure what to expect but oh my! Details that there is no way she could know. The best part was how I was left feeling, Katie you have such a gentle, honest way it's no wonder the spirits want to share their knowledge via you.
Feeling positive, happy and excited for what is to come.
(even though I have no idea on the 'how it will happen' I'm letting that be..!)
Thank you Katie you have a very special gift
​
Melanie UK
I had a reading with Katie a couple of days ago and I had to share it with you all.
Katie Helliwell is AMAZING.
She instantly put me at ease and it was like talking to an old friend. It was a beautiful process.
The things Katie said could only have been given to her from spirit. It was very reassuring and exactly what I needed at this time in my life.
I will be forever thankful.
If you are thinking about having a reading, DO IT! You won't regret it.
Thank you so much Katie. Xxx
​
Angela UK
Had the most amazing spiritual reading via zoom tonight with Katie Helliwell…WOW! Incredibly accurate, insightful and reassuring. It gave me the clarity I needed – Thank you Katie, you're fabulous with a very special gift. I would definitely recommend booking a reading with Katie xxx
​
Sarah UK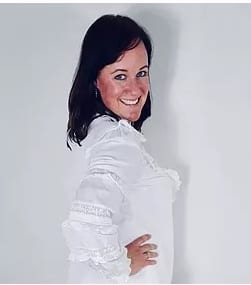 Sarah Morgan
​
Sarah is a leading Law of Attraction and Manifesting coach, based in the UK.
Sarah coaches clients globally and has manifested, in just 10 months, her dream laptop lifestyle full of fulfillment, joy and abundance.
Sarah's expertise covers all areas of manifesting including limitless money, business success, abundance at happiness.
Her vision is to demystify the Law of Attraction and to help millions globally to master the art of manifesting and to live on purpose, from a place of alignment, joy and passion.
Having manifested her dream cottage, car, and business, as well as a 6 figure income, luxury travel and much, much more in the space of a few months, she teaches with huge love and the universe literally flows through her as she coaches.
​
Her powerful tools will short cut you into fast manifesting flow. What she teaches is not complex and, once you've mastered her tools, you'll have them for life and be able to pass them on to others.
​
​
CLIENT LOVE:
​
I had a course of 1:1 coaching with Sarah, which moved me forwards in leaps, and gave me such clarity on which direction I wanted to go in, and I'm in the process of setting up my coaching business from this. I've established my morning routine using meditation and dream day journalling and have the resources and know how from Sarah of how to pivot and accept the contrast days. I'm a member of a couple of Sarah's groups and the energy and support is amazing in them which is a true reflection of Sarah herself, so very supportive in helping others. If you're ready to put the LOA into practice then get in touch with Sarah for success in making it happen. THANK YOU Sarah – You are an angel
​
S Taylor UK
​
​
I LOVE LOVE LOVE Sarah! The Universe brought us together because I'm in the U.S. She has helped me get in alignment with what I truly want and feeling it NOW! She offers so many valuable tools. She also is the real deal. She is authentic and transparent yet very very inspiring. Thank you Sarah!
C Welna
​
​
Sarah is a true inspiration. My life has completely turned around – I am attracting money in different forms, I have more confidence, I am working with my true passion in life and feel and can see a more positive present and future! It doesn't relate just to finances – situations have improved especially with regard to certain people issues, and I have made friends with fabulous amazing new people along the way! …. and I truly love my life! Do not think twice about working with Sarah in any way. Sitting on the fence is not an option. If you really want to make a positive change to your life, Just do it! You really will not regret it!
​
Lana M
​
What to say about Sarah? She has literally changed my life in every single way. I will never be able to put into words how grateful I am. I am now so excited for my future, I am living my dreams every day. It all started with Sarah. Thank you. Thank you. Thank you xx
​
A Hill
​
I had heard of the law of attraction but never really given it much thought until I was introduced to Sarah's group. Oh my word this woman is amazing. She literally changes your life and supports you every step of the way and makes it fun and easy . I have worked with her one on one and in a group setting. I look forward to her lives on her Facebook group and she honestly inspires me every time I talk or listen to her. She is such a beautiful soul inside and out and I could not recommend her highly enough. If you want to make a change but are not really sure how, why or in what direction Sarah will give you the tools to find out and believe me when I say these things just come to you when you put in place what she teaches.
​
J Hunter
​
Sarah is a total inspiration and 100% made a difference in my life in a very short space of time! This works! Practical tools that totally change your mindset and helps you to be open to change that suits you, your life, wants and needs. A little earthbound angel – I trust her and recommend her.
​
O Ocana